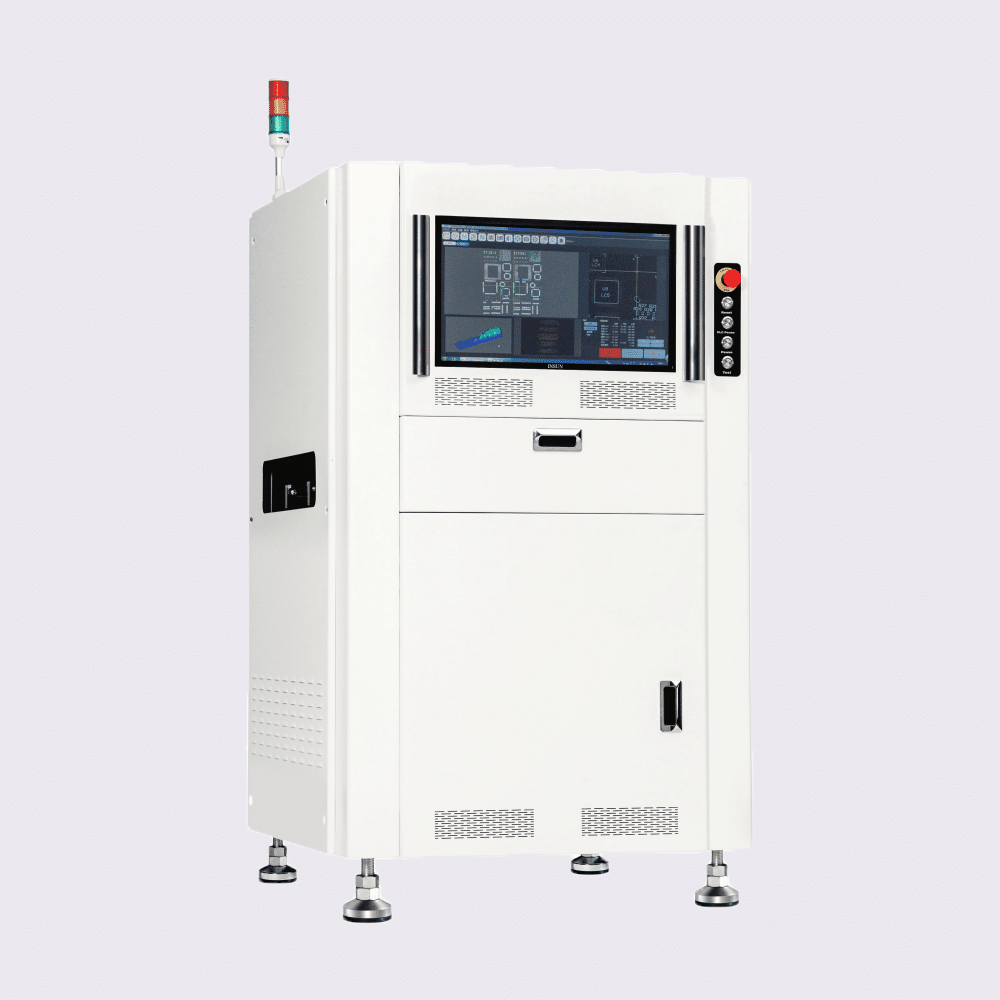 2D Inline AOI Inspection Machine Inpex 2000
2D AOI inspection systems for every size company and every need, whether it's an offline, online, single lane, dual lanes, Large version,a system that can run doubled-sided boards simultaneously,or anything in between.
Vector analysis algorithm, integrated variety of software algorithms to achieve the best inspection capability.
 5M or more pixels industry camera imported from Germany
 The new light source design, effectively eliminate the NG parts.
 Offline programming and debugging function.
 Import control system to ensure high-precision equipment operation.
 Can communicate directly with the NG Buffer Devices through the communication protocol. 
Central server mode that gathers information from all the test machines to facilitate the integrated management of production. multi-machines need only one operator.
Description
Parameters
Video
Description
Specifically for the collinearity detection algorithm for LED products:
Coordinates and angles output via the position and angle of the component placement, calculate the collinearity state of each part in each column relative to the entire column. Precise detection of parts that exceed the linear error threshold, and output the detected data synchronously.
Precision image analysis and processing, can deal with 01005 chips, and generate professional SPC statistics quality report.
Intelligent programming, simple and ealy to learn

Support offline programing and remote online debugging function

Production line certralized control management, real time remote monitoring

Parameters
Video